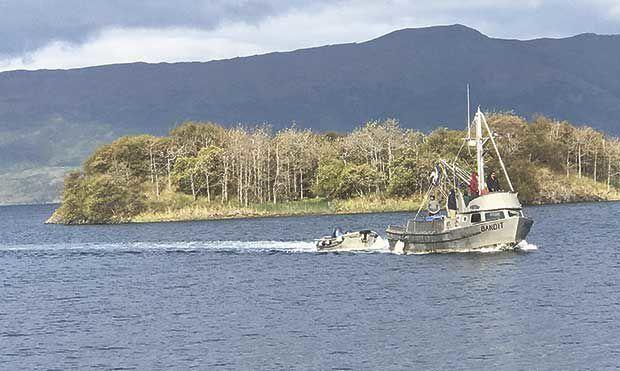 Modern conveniences like indoor plumbing and WiFi are lacking, but if you're looking to catch fish, this is the place.
Driftwood Wilderness Lodge, a remote fishing and hunting camp on Kodiak Island, Alaska, opened for business last month. The Press has tracked owner Nick Blanco's backbreaking building project over the last few years. The adventurous entrepreneur built the lodge from scratch, using ancient timbers he salvaged from a distant beach. His mother, Lynn Nelson, runs LIN Public Relations out of her Second Street home in White Bear Lake.

Blanco is a St. John's University graduate who taught school in an Alaskan village called Shishmaref before pursuing his dream of guiding fishing and hunting parties from his own lodge. For the past three years, the 30-year-old lived in a canvas tent heated with wood, getting by with few modern conveniences, a small generator, and backup solar panels to power his cell phone and tools. He lives largely off the land.
A reality show on the DIY Network called "Building Alaska" is still running episodes of Blanco's intrepid journey, "Season 7 – The New Generation," which aired Sept. 27.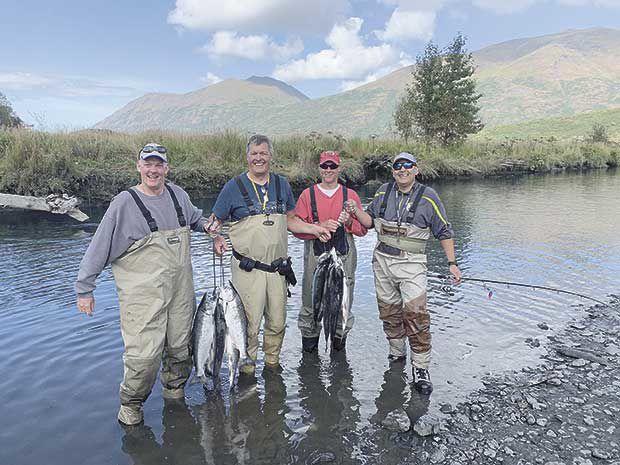 As unofficial director of Blanco's Minnesota support team, Nelson has taken on a new role at Driftwood Wilderness Lodge: chief cook and bottle washer. She and husband Mike Keeler just returned from two weeks at the lodge, where they helped Blanco with food preparation and last-minute jobs — like hooking up a rainwater shower — before his first guests arrived.
Mom is definitely a team player. Up at 5 a.m. every morning to prepare breakfast before the party of six headed out to fish, Nelson ditched the makeup and curling iron. She had to heat water to wash dishes and got creative when it came to cooking, even making wild goat chili, which her son said was the best he ever tasted.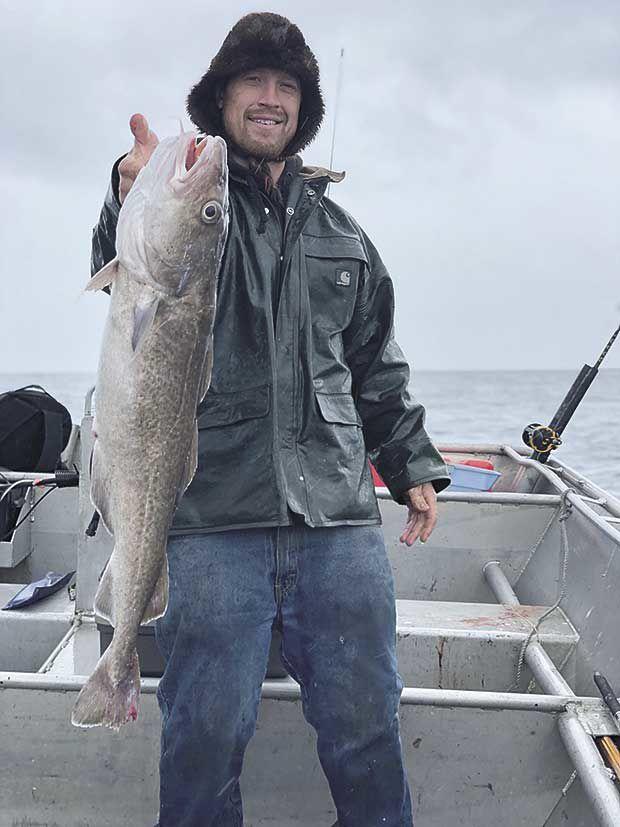 As for the fishing party, they're already booked for 2021.
"We're calling them the Founder's Club," Nelson said. "Their anticipated visit kept Nick on task with his rebuild. They gave Nick helpful words of advice and were an inspiration. They also had a fantastic week of fishing and limited out on salmon."
Blanco's mom is amazed at her son's tenacity after his first lodge, nearly complete, burned down in 2017. But after spending time on the spacious deck overlooking Larsen Bay and watching a fledgling eagle learn to fly, Nelson understood his love for the wilderness and his desire to rebuild.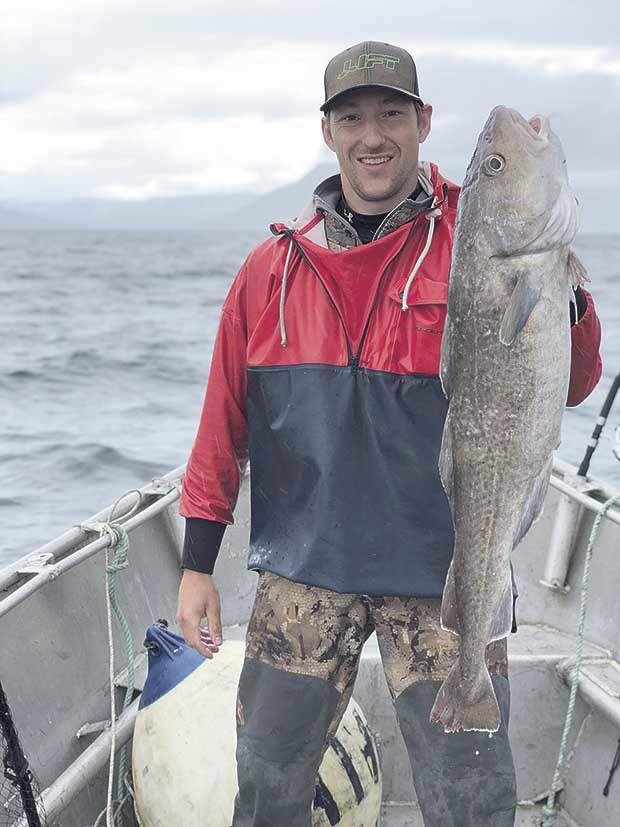 "This place is off the grid," she emphasized. "Our cell phones didn't work, so there were few distractions. You may give up some hygiene and comfort, but you learn what's important. There is a healing power to the wilderness. It made me want more."
Nelson believes there is a market for eco-tourists, too, looking for a true Alaskan experience. "This is such a unique place for the right people."
A college buddy, Tyler Johnson, agrees. "Alaska gets in your blood. What Nick has put together there is nothing short of incredible."
Johnson describes the oceanside setting as serene. The only noise is an occasional bush plane. "You are on island time. And the fishing and hunting opportunities are incredible," he added. "I'm telling people to go. It helps to recharge, reset the mind. Go to the edge of the world; go to Alaska. The lodge is open for business."
For more information on booking a trip, visit www.driftwoodwildernesslodge.com. On the homepage is a bit of apropos philosophy — Blanco's minor in college — that reads: "Where no roads go, your path begins." In other words, it's an open-ended invitation.