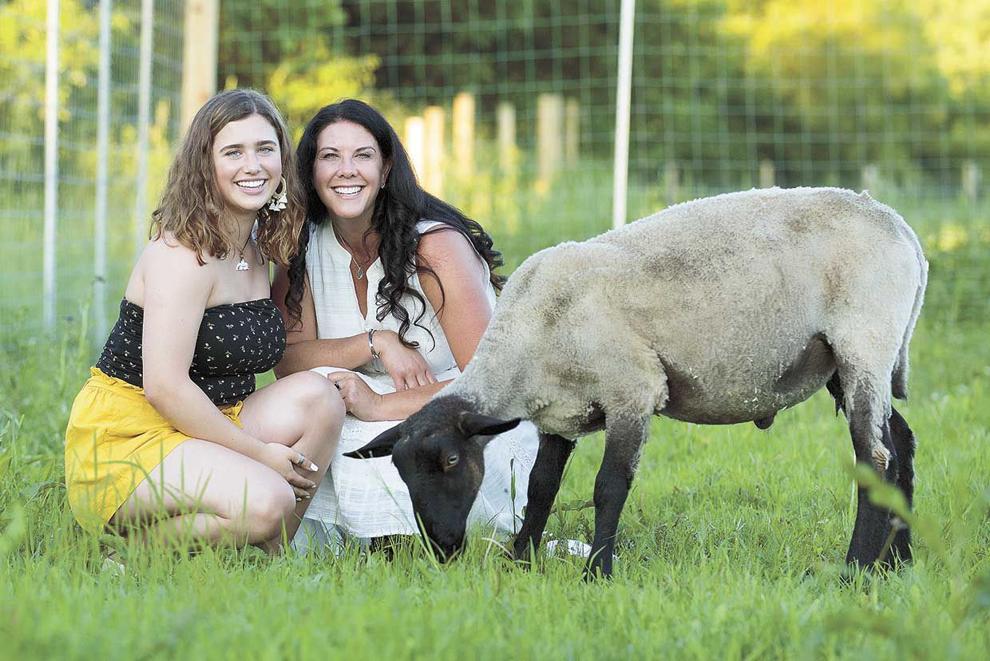 Jeka, Violet and Ophelia, 2-year-old Yorkshire Cross pigs, have been lucky in life and have only known love and kindness from people. Their mom's start to life was not as happy. A breeding sow, she was rescued from the largest farm animal cruelty case in the northeastern U.S.
With the Westport Massachusetts Police Department, the American Society for Prevention of Cruelty to Animals (ASPCA) assisted with the rescue of over 1,000 farm animals from a 70-acre property. The conditions from which she was rescued were 
deplorable — many of the animals were showing signs of neglect and had no access to food or water. Deceased animals were mixed in with living animals throughout the property. These girls' mother was one of the survivors, and the ASPCA placed her in a foster home where, shortly after her arrival, she gave birth to a litter that included Jeka, Violet and Ophelia.
This is just one of the many stories about the farm animals who have been rescued by and live out their days at Farmaste Animal Sanctuary in Lindstrom. Stillwater resident and founder Kelly Tope founded the nonprofit organization in 2016. Farmaste took in its first animal, a Holstein named Gertie, in July 2017. The 79-acre site was donated by area residents Pete and Laura Hoeffler.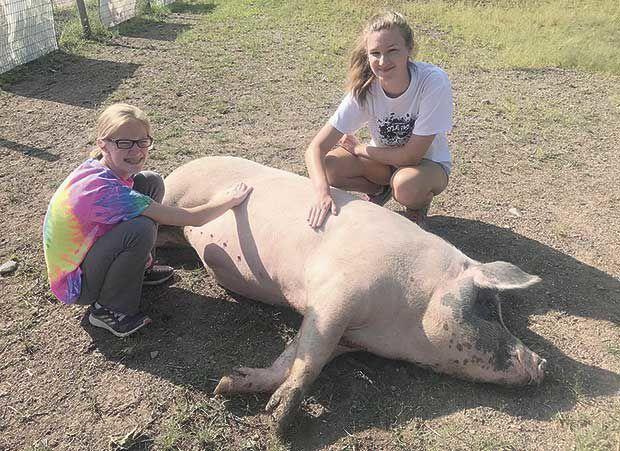 Tope's full-time job is franchise development for Crisp & Green in Wayzata. After her dog Mowgli became ill and she had to take care of him, she quickly realized something was missing in her life. "I've always loved animals, but once I had to take care of him, I knew I wanted to help take care of animals. I wanted to take care of animals that had health problems (or) were in need, or ones that other people might not take in," she said.
She began researching and knew she didn't want to go back to school to be a veterinarian. She stumbled across Farm Sanctuary in New York and took a trip out there to see what farming was all about. She loved it so much that she returned to go through a training program.
"I was able to take my business hat and mold that together with my love of animals. It was a good fit to be able to put those two together. It is certainly a labor of love," she explained.
Currently 22 animals call Farmaste home, including cows, goats, pigs and sheep. Eventually Tope said they will expand that to chickens. Most of the animals have been rescued from around Minnesota, but some have come from Iowa, Wisconsin and Florida. The organization does not rescue pets but, rather, tries to save the animals that would have gone into the food industry.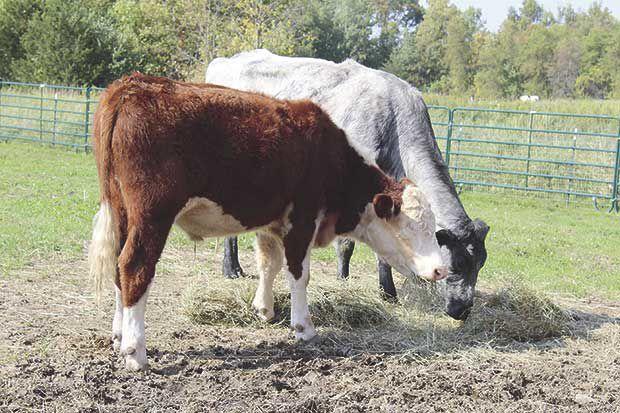 "We are very careful about how many animals we rescue because of the fact that they will stay for life, so we need to be able to pay and care for them for life," Tope explained. "Many people don't know that cows live to be 20 to 25 years old." Tope added that the sanctuary turns down about five to six calls a week.
Farmaste is one of three farm sanctuaries that currently operate in the state — Spring Farm is located in Long Lake and Little Acorn is in Northfield.
A big goal of Farmaste, Tope said, is education. "We really try to help educate about the animals and what their lives are like outside of sanctuary so people can learn about them and get to know that they have personalities," she said. "They are funny, they are sweet, they build family groups, they like to play, (and) if one dies they mourn."
Hugo resident Beth Beaman is one of the around 20 volunteers with Farmaste. As an animal lover, she has volunteered at the area Humane Society for many years but had always wanted to volunteer at a farm sanctuary. She began sponsoring an animal at a sanctuary out in California but was thrilled when she found out about Farmaste.
"Farm animals are a different experience. A lot of times the farm animals don't get the same exposure that cats and dogs do," she explained. "It is really fun to meet all of the animals and realize what personalities they have. We know cats and dogs have personalities, but you really don't think about farm animals having personalities until you interact with them."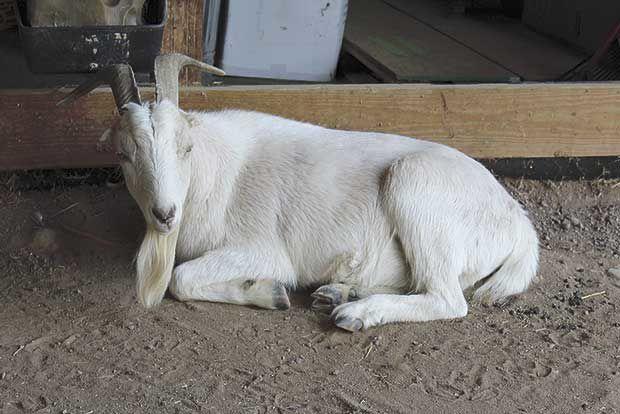 Beaman said volunteering at Farmaste has given her a whole new appreciation for what farm kids did growing up. It has also provided her an outlet to de-stress.
"It is really rewarding and peaceful," she said. "I have a really stressful job, and there is no better way to end an awful week. The animals are always happy to see you. When the animals come in, they are terrified, but it is really rewarding to see them warm up and open up to you, knowing the bad life they had before."
Members of the public are invited to come and tour Farmaste at 11:30 a.m. or 3 p.m. on Saturdays, May through October. Farmaste also hosts various events such as Girls Night and Couples Night in addition to summer day camps. Next year, Tope said the organization plans to roll out a teen wellness program for teens who struggle with anxiety and depression.
"It is nice for people struggling with depression and anxiety to come and be with the animals. These animals come from very broken places, so it is really neat for them to heal, for the kids to heal and really find that bonding experience," Tope said.
To make a donation, sponsor an animal or learn more about Farmaste, visit farmaste.org.