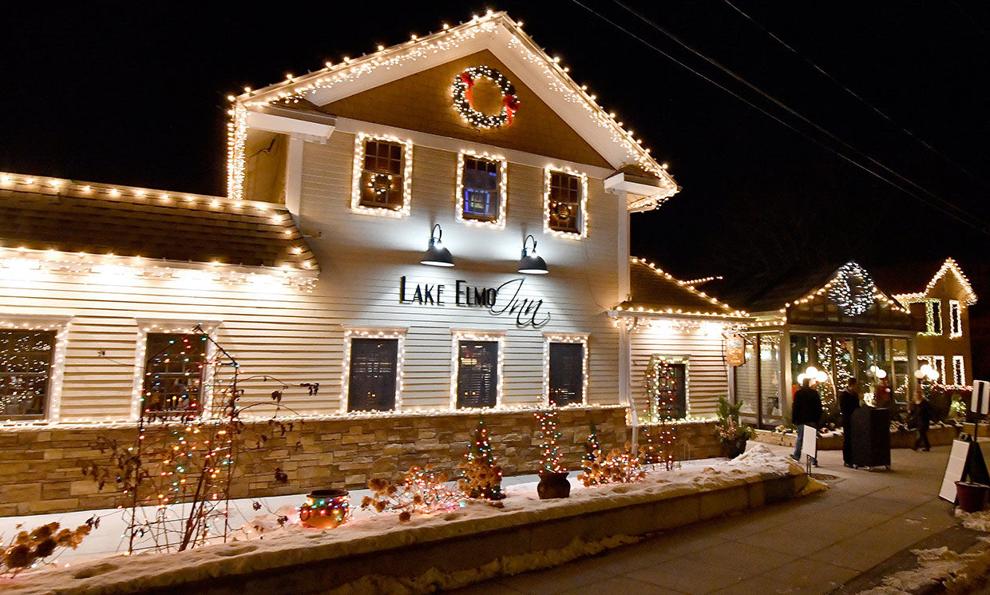 Lake Elmo Inn owner and chef John Schiltz speaks like a man who has struck gold.
"I love what I do," he said. "I've been blessed to find out what I needed to do and what I was meant to be in life. I work 65 to 70 hours a week. For me, being a chef is not just about cooking anymore. But I still love to cook." 
Reflecting on a career spanning more than four decades, Schiltz figures he's already worked over two full-time jobs in his lifetime. He's not planning on retiring anytime soon.
"There isn't an end plan. We want to go on as long as it's still fun."
Making a living was not fun for his parents, who had to take any job they could to provide for their family after World War II. A factory job usually paid more. "My dad hated what he did, though he was good at it," he recalled.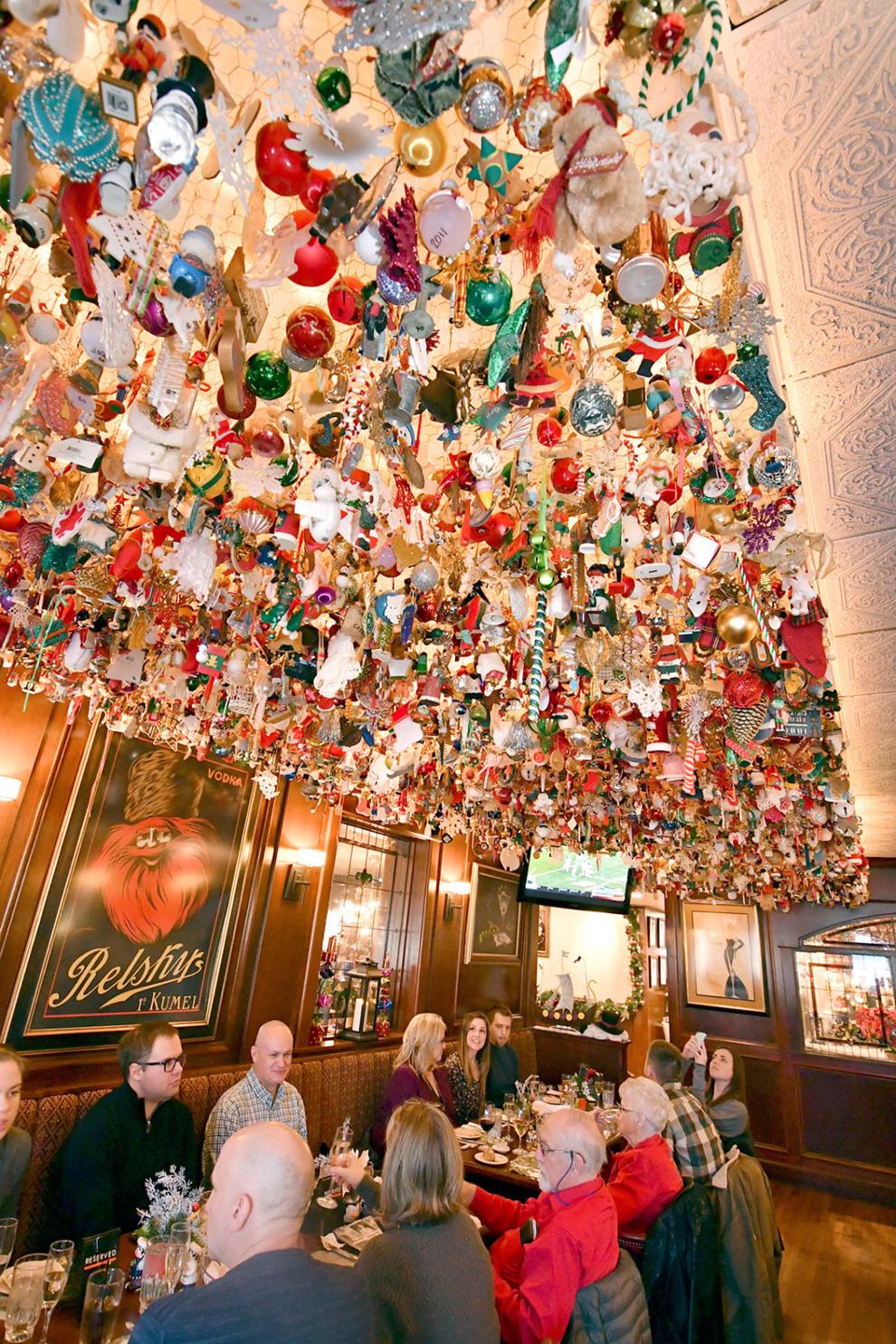 Schiltz grew up in the Oakdale/Lake Elmo area. At age 16, he started washing dishes and cooking at a cubbyhole of a place called Ben's Elmo Inn. A decade later, after acing culinary school and working as a chef in some of the top restaurants in the country, he learned that Ben's Elmo Inn was for sale. Purchasing the place from his former boss Ben Gorka in 1983 was a dream come true. He was 27 years old.
From November 18 to December 1 that year, Schiltz said, "we transformed the restaurant. We remodeled, wrote new menus, got the health department to approve everything. I look back at it and I'm in awe of what we accomplished in 12 days." 
Schiltz lived above the restaurant for 13 years. "Every waking minute of my life between 1983 and 1995 was at work. That's what was needed to get a name established, a reputation and a following."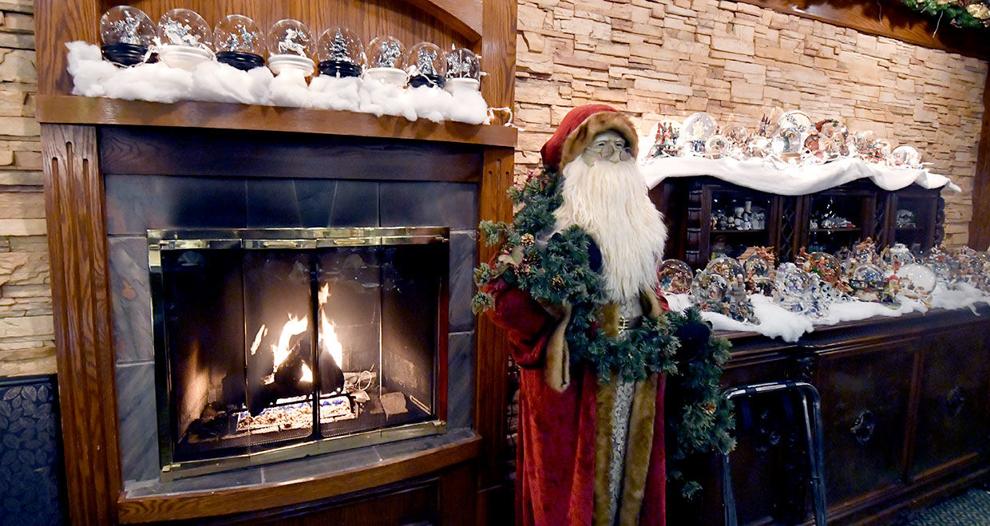 The Inn has a seasoned history: it was built in 1881 with three or four rooms. Schiltz guesses it may have been a stagecoach stop, with a saloon, back in the day. "People would come out here from the Twin Cities and walk the boardwalk down to the lake where there was a resort," he said. In the 1920s the main dining room was built; the back room was added in 1965. In 1999, Schiltz remodeled the entire restaurant, built the entryway and fixed some problem areas. He added the veranda in 2008. 
In need of a place to do catering, he and wife, Chris, purchased the former Lake Elmo VFW building in 2006 and transformed it into an events center that Chris now runs. Schiltz rattles off a litany of community activities that are lovingly hosted there. It's an important part of their community-minded focus.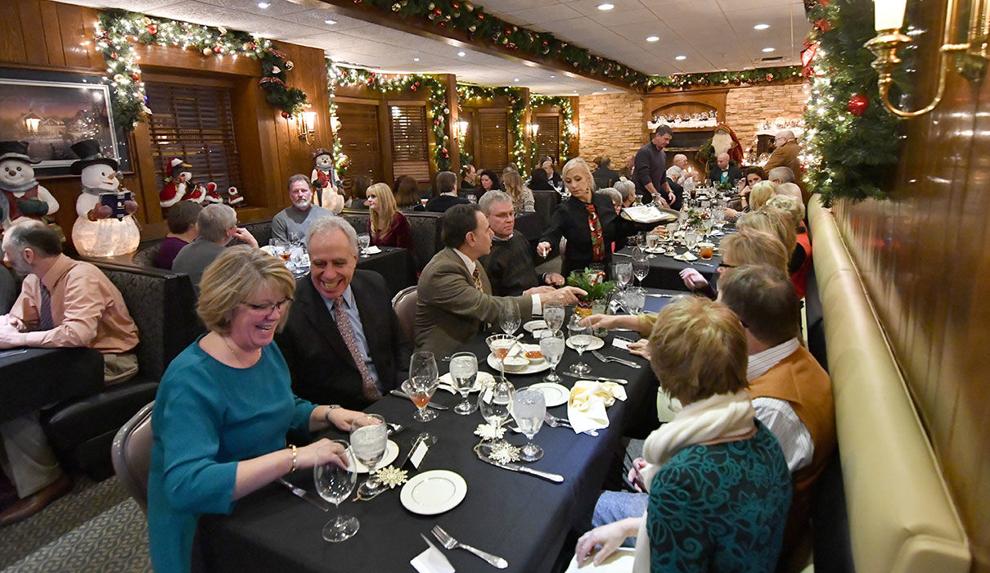 "We just won an outstanding volunteer award through Community Thread," he says. "We do a lot of work with Canvas Health. I do a lot of work for our local Rotary, our church, the community as a whole. We do the Ronald McDonald House - every month I do all the food and my employees go down and serve it," he noted.
Among other prestigious industry tributes, in 2013, the Schiltzes became the first Minnesotans in ten years to receive the Cornerstone Humanitarian Award. In 2014, the Minnesota 
Restaurant Association named the Lake Elmo Inn "Restaurant of the Year."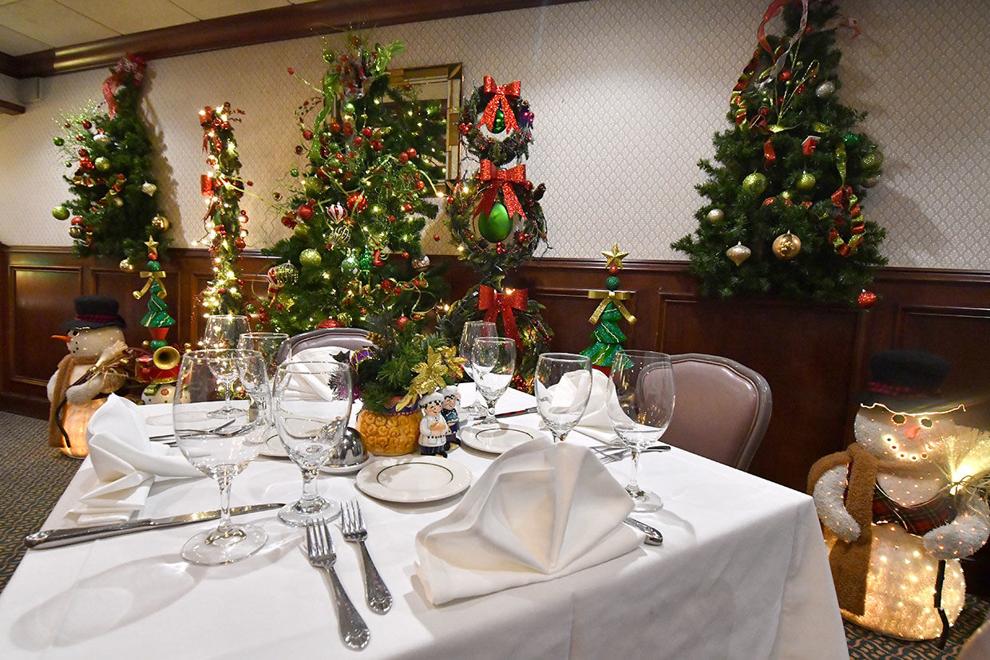 "My philosophy is serve great food, give good service and give great value," he said. "I still don't think our story's been completely written. We still have a ways to go and we're looking forward to it."
Take Valentines Day, for instance. "It's not just a day for us. It's almost a week's celebration. We've seen a lot of rings, a lot of proposals over the decades. People come for prom, then they may come for Valentines Day or an engagement dinner. Maybe we do their wedding . . . They have kids and come back to celebrate anniversaries and birthdays and communions. Then their kids go to prom and we see them again . . . and we're doing their children's weddings.
"Being around for 36 years gives you that longevity," he said. "It's a warm feeling. I feel like part of their family. That's one of the reasons I love what I do."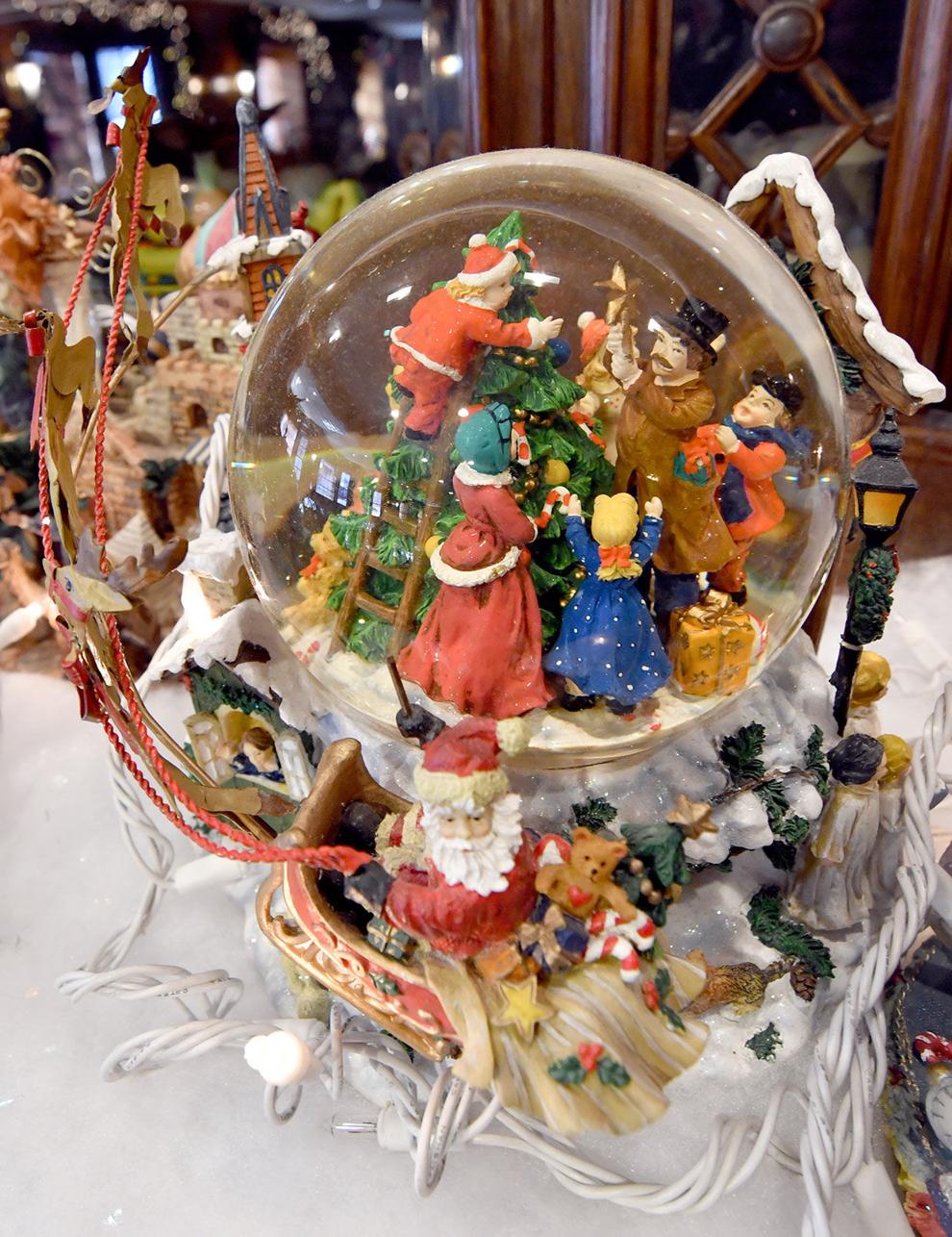 In addition to a handful of family members of his own, Schiltz employs 175 to 200 full and part time workers, about 50 of whom depend on their earnings to support their families. Several of the Inn's employees have been there 20 to 30 years. "That tells me that it's not too bad to work here, I must be doing something right. I love the fact that I give so many of our employees a way of life. They mean a lot to me."
It says something that when waitress Rhonda Meath and her husband won a $12 million lottery jackpot in 2014, she decided to keep working.
And that Annette Klingbeil, who's been with Schiltz since day one, is still there. "She was working for Gorkas when I took over the place," he said.
In an era when the same chain restaurants and strip mall eateries seem to keep popping up like dandelions along every town's beltline, the Lake Elmo Inn is a carefully tended oasis of civility and culinary uniqueness. 
"People come here because our food is different than everybody else's. And they keep coming back because our service is good," Schiltz says. "I believe people want something they can depend on, something they're not going to buy throughout the year. People want a special meal at a special time that they can sit there and savor."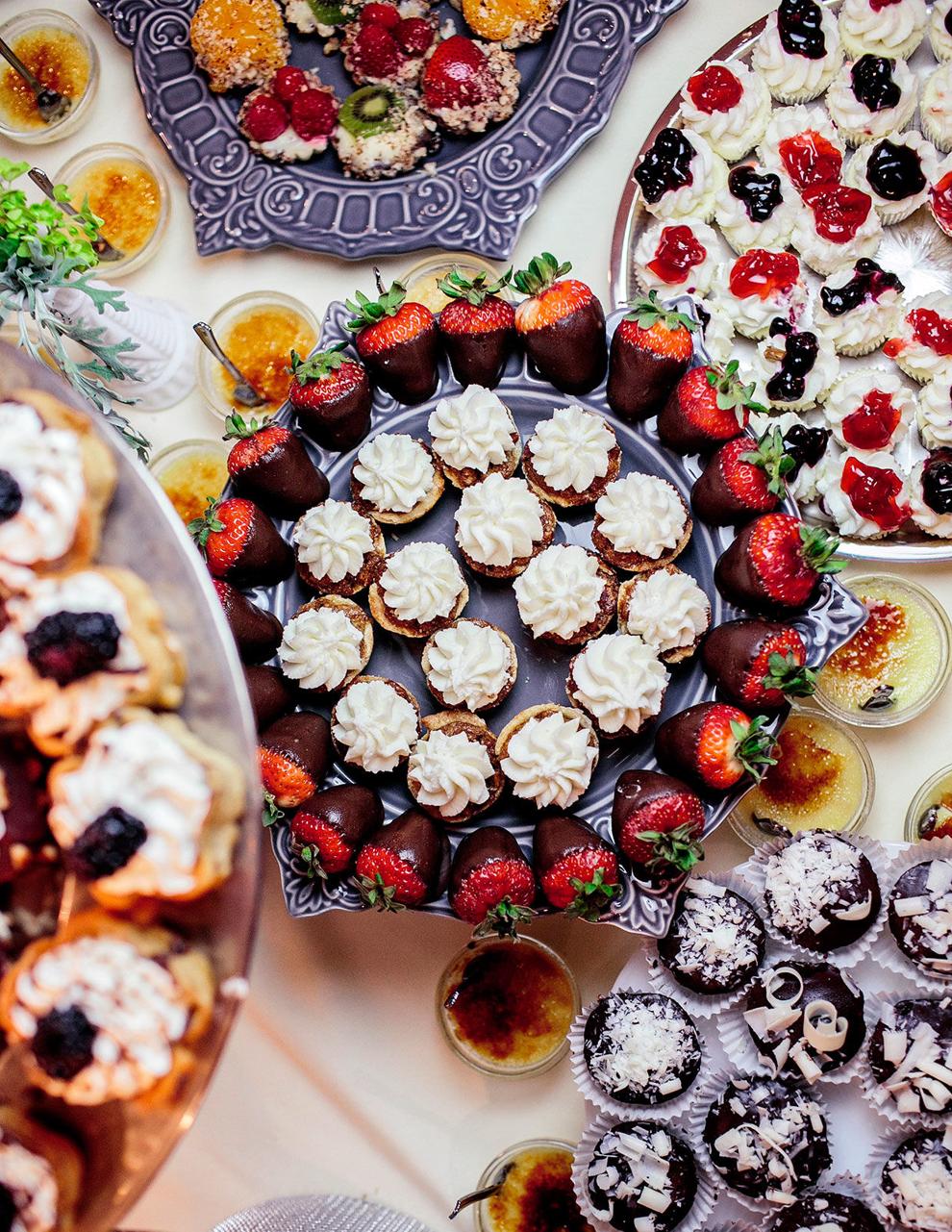 Where else could you find potato crusted sunfish filets, Maple Leaf Farms roasted half duck, or Minnesota Wild Rice and Duck Soup - the Inn's signature creation? Even if you never leave the bar, you can enjoy a delicate warm brie, a smugly-satisfying Scooter Pie,  or a decadent paté de foie gras. As a matter of fact, there are six or seven different menus, each designed to showcase the Inn's specialties and indulge every craving. A whole section of the menu is devoted to 1881 Hereford beef. If the number rings a bell, it's because that's the year the Inn was built. 
"I don't buy second grade meat, I don't buy produce that shouldn't be served. It's got to be quality ingredients," Schiltz said.
Christmas specialties will likely include prime rib and Yorkshire pudding. How about a bone-in tenderloin or a T-bone, topped off by a delightful pastry? The pastry chef and team will crank out about 60,000 of those glorious little mini-desserts this holiday season, all made with quality ingredients like real cream and real chocolate.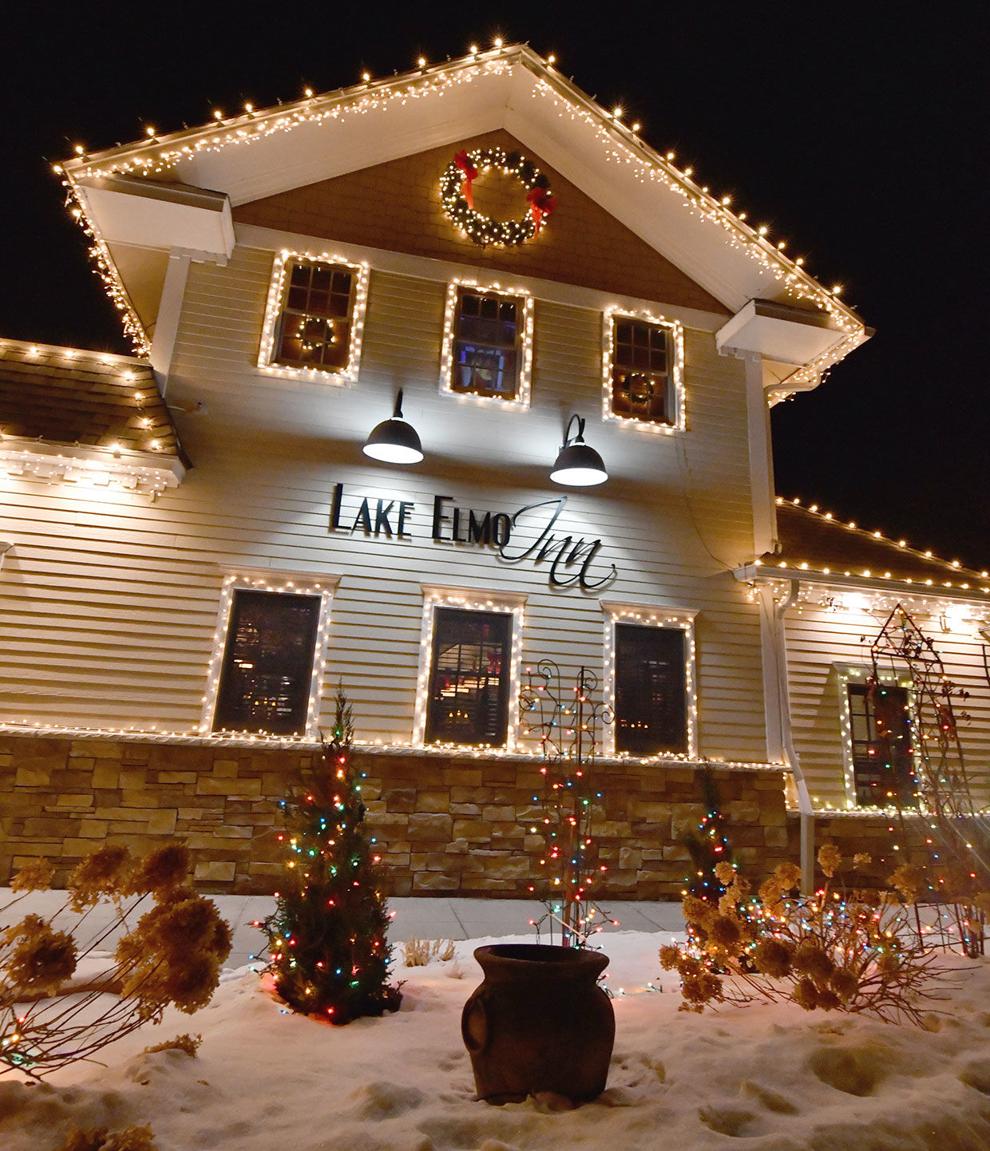 That said, Schiltz believes atmosphere is as much as part of an enjoyable dinner as taste. "Our ambiance today is the best it's ever been," he said. "We're constantly trying to improve. Restaurants get comfortable and rest on their laurels, they don't keep it fresh and exciting. That's not going to be us. Our guests are coming here for an experience. That experience is everything. That's something I can't say enough to my staff."
Indeed, the experience of dining at the Lake Elmo Inn - or even just enjoying a cocktail there - during the holiday season is transcendentally memorable if not epic. Every fall, in a transformation that's nothing short of miraculous, Schiltz and his staff turn the Inn into a lavish winter wonderland. Outdoor lights go up in October, followed by garland and trees in November. 
"I don't bring the Santa Clauses out quite yet, because Thanksgiving is special," Schiltz says. "But at the end of Thanksgiving night, after serving 900 people, we have to turn the restaurant into Christmas by the next morning."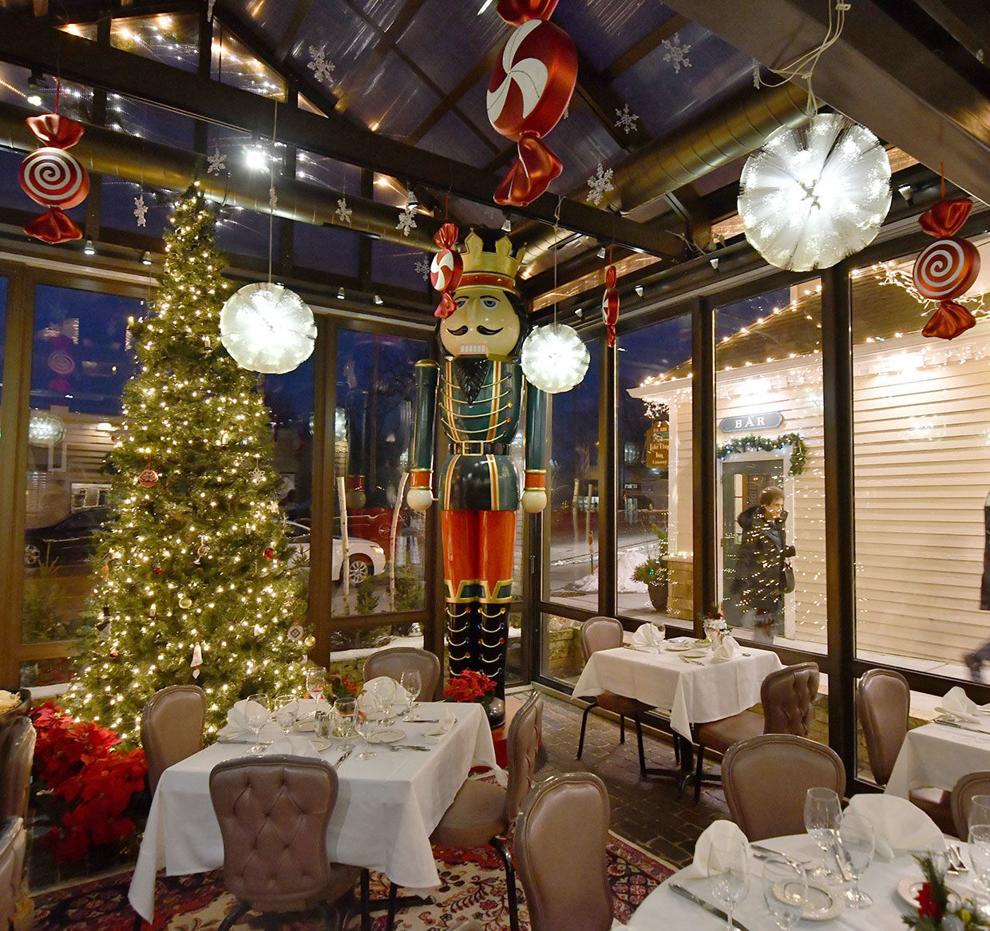 That metamorphosis includes dozens of snow globes, 150 or so nutcrackers and the Lake Elmo Inn's famous collection of ornaments hung from the ceiling. Schiltz started collecting ornaments from customers, in exchange for a free Christmas drink, the first year he owned the restaurant in 1984. Now, it takes about 40 hours to hang them - all 20,000 of them - and about 40 hours to take them down. 
"When you walk into that bar and you see the sea of ornaments, it's amazing," he comments. "I have an older clientele . . . They come in and are in awe. I see that little child again, I see the smile on their face - this is what Christmas is all about." 
Want to really really get into Christmas? Try sitting in the glass-enclosed veranda during a snowfall. "It's like sitting inside a snow globe," Schiltz noted. "I truly don't believe there's a restaurant in the midwest that decorates like we do. It's hard to get in at Christmas, but try you must, because it is special."