LINO LAKES — Perhaps it's fate, that like-minded businesses that focus on the whole person, found each other and reside under the same roof.
The Wellness Circle, located at 7094 Lake Drive in Lino Lakes, houses a variety of sole proprietors that offer herbal medicine, Reiki, flower essences, massage (both traditional and Shiatsu), acupuncture, teas and more.
In May, some of the businesses housed in The Wellness Circle building relocated to a new location in Circle Pines (near Matthew's Restaurant) after they were no longer able to remain located on the bottom level of the building. The Quad Community Press set out to learn more about each of the businesses that remain in Lino Lakes. The following businesses responded to inquiries from the Quad by press time.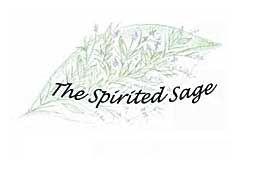 Barbara Ford, a resident of Vadnais Heights, has operated her business, Spirited Sage, out of the Wellness Circle since 2012. Ford uses plant medicine, energy healing and education to help empower, enlighten and heal those who desire to integrate natural healing with conventional medicine therapies. She educates her clients about health and wellness using an approach that embraces the whole person, including mind, body and soul.
Ford spent several years training and working in the conventional medical arena but awakened to a more holistic approach to health and healing after a major life and health challenge. In 1999, Reiki healing and attunements came to her through a series of synchronistic events, with the study of herbalism not far behind, both of which she fully embraced. She received her diploma in herbal medicine from the American College of Healthcare Sciences (formerly Australasian College of Herbal Medicine) in 2001, Level 1 & 2 Reiki attunements in 2000 and Reiki master/teacher in 2009.
As a master herbalist and Reiki master, Ford believes in empowering clients to take charge of their own healing experience. She uses her knowledge of holistic health remedies to create an individualized plan for each of her clients based on their unique health needs. Her approach of conscious healing focuses on the entire client, both mentally and physically. By combining Reiki, herbal medicine and nutritional response testing, or each individually, Barbara can help clients feel better while being more conscious of their own health and healing.
"I am here to help people heal in a way that supports their own choices and needs. I don't diagnose, but generally people I see have already been diagnosed ... They get diagnosed with one thing but the source of the problem is something else, so I get right to the source of the problem," Ford explained. "For example, there is usually another thing that causes high blood pressure. So rather than suppressing it with medications, we get to the source of the problem and work on that."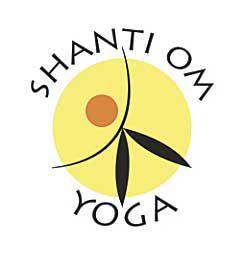 Annie Haglund, a Shoreview resident, has owned her business for 10 years. She has had to find a new location for the business four times, most recently after the Lovell Building in Lexington was demolished for an apartment building. "We had nowhere to go. The city was kind enough to give us a little home in their backroom until we found our new home (in the Wellness Circle)," Haglund said.
"I have autoimmune diseases, and I probably wouldn't be able to get out of bed if I had not been doing yoga the past 15 years," Haglund explained.
Jill Burton, a Centerville resident, has been a student of Haglund's for around nine years and has since become certified in yoga. Yoga helped her to lose and keep off 50 pounds.
"I like to think we help a lot of people with a lot of life issues. Yoga is so much about getting centered, feeling welcomed and being encouraged to keep going," she said. "It is a very individual practice, but we are very community oriented. We meet everyone where they are at and try to encourage them to go further."
Shanti Om Yoga offers small class sizes for people of all ages and abilities. In addition to regular classes, the business also hosts various workshops, events and demonstrations to explore different types of yoga. Haglund is also a Reiki master and performs ear candling. For more information about Shanti Om Yoga, visit shantiomyoga.com.

Lino Lakes resident Manel Renshaw started her business 10 years ago in the Roseville/Shoreview areas. Six months ago, she moved her business into the Wellness Circle building.
Renshaw has a bachelor's degree in community health. "My interest in health goes way back," she said.  In 2009, she became certified in massage at Sister Rosalind Massage in West St. Paul.
Most of Renshaw's clients go to her for pain relief. "I cater to people who have had a lot of pain for a long time ... people who have problems with range of motion, chronic pain, numbness in their arms," she said. "I like working with issues that people have, versus just doing a fluffy massage for relaxation.
I want to help people that generally need wellness care."
Clients should expect a massage with "light-to-medium" pressure. "I have a therapeutic touch that isn't too strong," she said.
Renshaw encourages people to shop the "little guys".
"You are not paying Massage Envy and seeing a different person every time. It is just like your hometown doctor or vet, it is somebody that you can build a relationship with, when you come and see me or somebody else at the Wellness Circle."
This fall, Renshaw will start a program online for wellness/health coaching. "I am always looking at how I can evolve. I want to add that to my list of credentials," she said.

Points of Serenity/Serenity by Tammy
White Bear Lake resident Tammy Gerber has been practicing acupuncture for eight years, all of which have been in the Wellness Circle.
Gerber has a bachelor's degree in ecology and worked in the research world for several years before discovering the world of acupuncture.
"I had a lot of severe allergies and after going to an acupuncturist I got off my EpiPen, stopped wearing my medical ID bracelet, started eating different foods that I couldn't eat before and I didn't end up at the emergency room anymore," she recalled. "I still have allergies, but (acupuncture) decreased the severity a lot."
Gerber was so impressed she decided to change careers. She completed a master's degree at the American Academy of Acupuncture and Oriental Medicine in Roseville. The most common reason clients see Gerber is for stress and anxiety, and the second most common reason is pain. "It can kind of treat everything. It can complement a lot of things. It can be a support treatment for after you have had your cancer treatment, it can be a support treatment for stress and anxiety," she said.
In addition to acupuncture, Gerber also sells teas. "They call me the tea lady," she said. Gerber sells a variety of teas including Happy Tea, Support Tea, Serenity Tea, Warming Tea and Evening Tea. She also develops personal blends for her clients based on their own individual needs.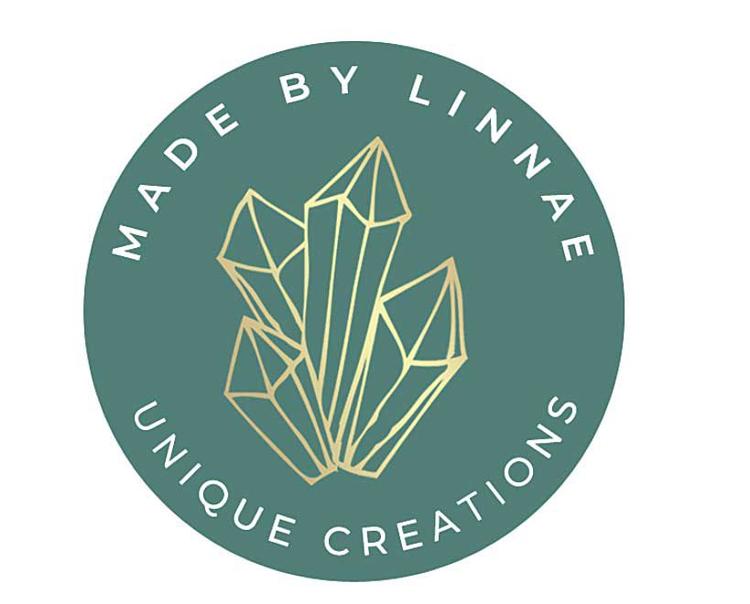 Spring Lake Park resident Linnae Dufresne has operated her businesses out of the Wellness Circle since 2015.
Dufresne was an interior designer for 15 years before she decided to switch careers. "I needed a change in life, and I wanted to help people feel good," she said. From 2012-2014, she attended CenterPoint Massage & Shiatsu Therapy School to become certified in Shiatsu.
"I love doing massage and I really love Shiatsu. It is so different from traditional massage," she explained. "With traditional massage you are working on the muscles and connective tissue, whereas with Shiatsu, it is more like acupuncture, but I don't use needles. I work more along the acupressure meridians, I do a lot more point work, focused on the acupuncture points."
She added, "We look at trying to bring the body to an energetic balance. Even though I am affecting muscles and connective tissue because I am still working physically on the body, the approach is more on an energetic principle."
In addition to Shiatsu, Dufresne also loves to create things including jewelry, embroidery, bags, sculptures and other handcrafts. Because she loves interacting with people, she typically takes her creations to trade/craft shows twice a month. To see some of her creations, visit madebylinnae.com.
Although a date has not yet been finalized, the businesses in the Wellness Circle building plan to host an open house for community members this fall.