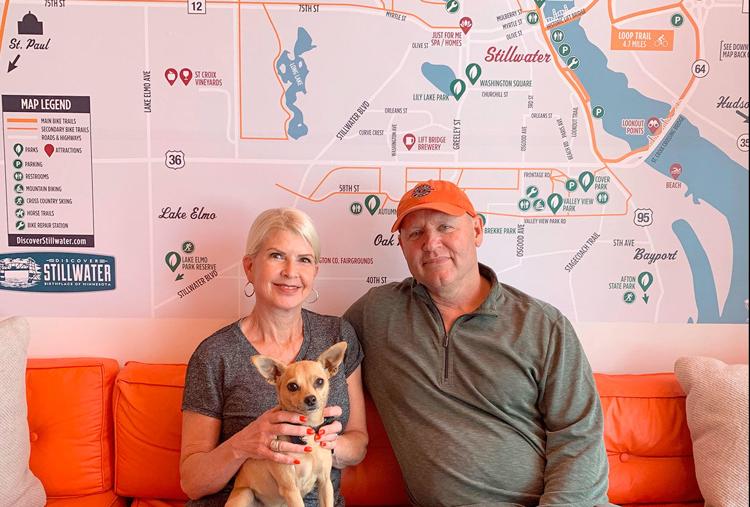 The bike trail map hanging on the wall in Mike Herman's store boasts a variety of colors highlighting the scenic routes in and around Stillwater. Just below the map, a bright orange couch welcomes customers for a breather before or after their electric bike experience.
"Most of the time, you aren't sweaty or out of breath after a ride," Herman said. "If you use the accelerator right, the bike does a lot for you."
Herman and his wife, Faith, first tried out electric bikes on their honeymoon in California years ago. Not only were the bikes easy to control, they required very little effort to go uphill, which was a big part of why Faith enjoyed it. The Hermans moved to Stillwater five years ago and immediately loved the area, but wanted to find a way to use their bikes more efficiently.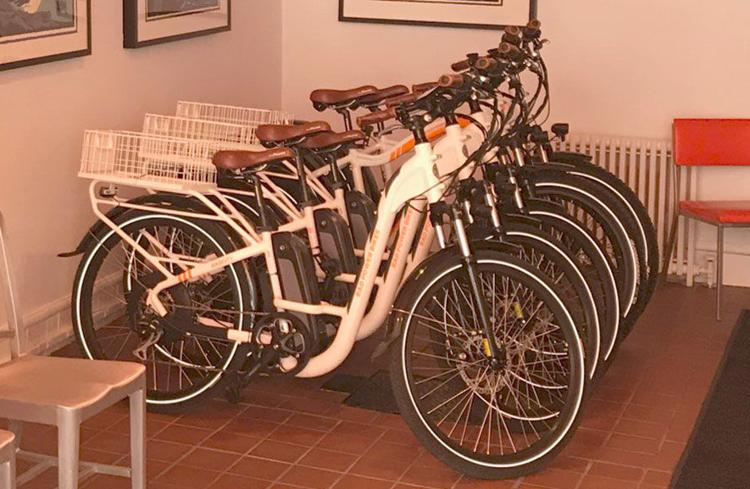 "We live up the hill here (in downtown Stillwater), so going down on our normal bikes is fine, but I'd have to walk my bike up the hill to get back," Faith said.
Mike also runs a construction business and Faith was a hairdresser. The idea to open a bike rental store was a venture outside anything they had ever done before.
The Hermans held a ceremonial ribbon cutting for Mike's Electric Bikes on April 30 with community members and the Stillwater Chamber of Commerce in attendance. Located at 224 Chestnut Street just off Hwy. 95, the shop's first day of business was Saturday, May 4. Most customers are group outings of four or more people, casual bikers who are looking for an easy way to travel around the historic trails and hills of Stillwater.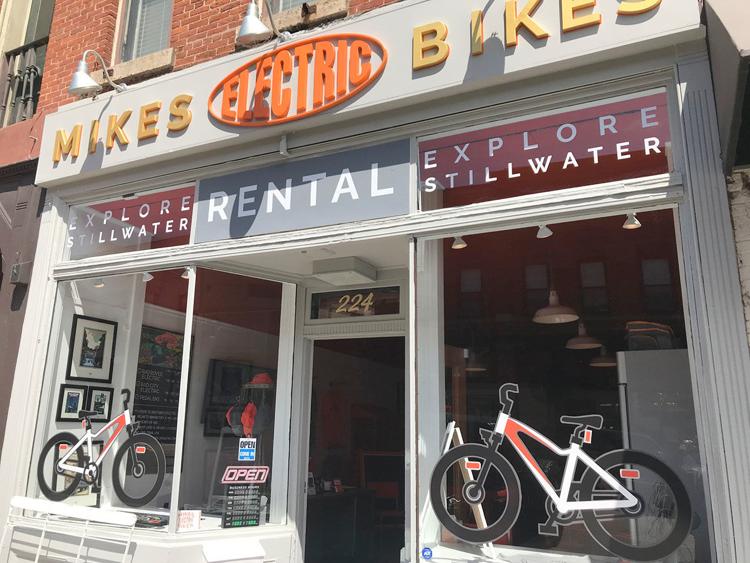 "Some of the biking purists aren't huge fans of electric, you know," Mike said. "But we've gotten good reviews."
The business Facebook page is the main source of advertising, posting photos of the biking trails and recognizing customers after their electric bike experiences. It also has a website that displays all rental prices, biking rules and available models to try out.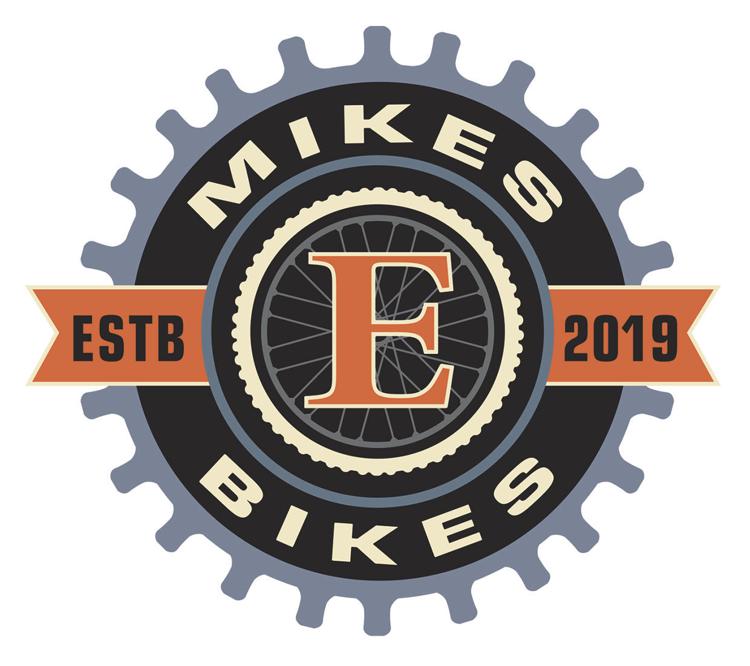 The bikes themselves—which are $45 for a two hour rental with increasing rates for more hours—have seven gears and five power settings to toggle between, depending on the incline of the trail. Herman walks through the features and safety of the bike before each customer begins the ride. He recommends taking the Brown's Creek State Trail six miles up to Duluth Junction,  and then over to the St. Croix crossing bridge and back to the shop. On average, that ride takes an hour and a half and covers about 25 miles.
By the end of the journey, Herman hopes that his efficient bikes have done their duty of showing off the Stillwater scenery without exhausting the people riding them.
"We're trying to get the name out there. This is a great area for electric bikes."
Jared Martinsen is an intern with Press Publications. He can be reached at 651-407-1219 or sports@presspubs.com