Editor's note: This is the speech that should have been included in the article, "'Best days ahead' for Centennial graduates" June 14. The Centennial School District accidentally sent the Quad Community Press Superintendent Jeff Holmberg's commencement address rather than graduating senior Peter Mundale's speech. We apologize for the error.
The following three speeches were given at Centennial High School's graduation ceremony Saturday, June 11, at Roy Wilkins Auditorium. Each year, students apply for an opportunity to speak at graduation.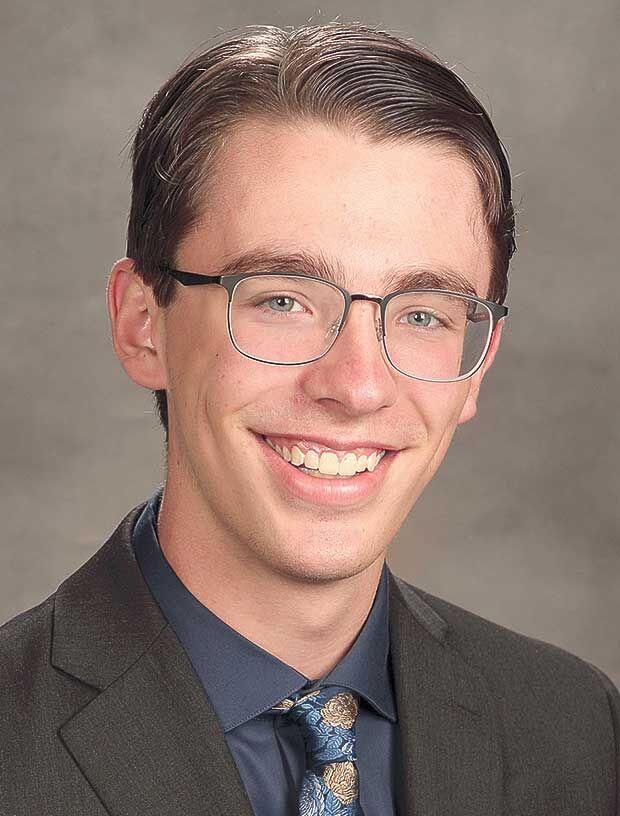 Someone once said "Time is like a river, you cannot touch the same water twice, because the flow that has passed will never pass again". Like the autumn leaves along the riverbank, we are caught in the current of life, floating on a journey together. Until now we have been going with the flow. For the most part we learned what we had to do under the watchful eye of our parents and teachers. Parents and teachers, we thank you for your guidance, but now we must discover if we sink or swim.
 Friends, we have a long journey ahead of us and this is just the beginning. Like the mighty rivers that flow through our country, that I definitely remember from my geography class, our course is anything but easy. We will tumble and turn. We will cascade downward and we will calmly drift. We will split from the steam, but I assure you, you will join back on track.
To every obstacle we will face, to every river mile we pass, we will be filled with new scenery. New rolling hills, new deep valleys, a first and a last.
As seniors this year has been filled with lasts. Our last homecoming, our last game, our last chance on the court or field or stage, our last concert, our last pepfest, our last prom. But while unintentional, Isaac Newton was right, because with every action there is an equal and opposite reaction. As this year was full of Lasts, Next year will be full of Firsts. Our first day of college, our first game, our first concert, our first Monday morning that we wake up at 3 in the afternoon and realize we slept through half our classes, our first time wondering how long we can stretch our laundry, our first true realization of how much we miss our family and friends, our next chance at a new beginning.
This journey is long and far from complete, and you are not alone on your journey. We started as the autumn leaves in the current, thrown in by our parents and going with the flow until we found our rhythm. Now we get to choose our course. You are deciding your destination. Where do you want to go, and how do you want to get there? On the river we travel by boat, so what vessel do you want to take? We will each choose our own boat, and our river will be filled with boats of all different shapes, colors, purposes, and functions. Some of us will build our vessels quickly, as we will pick our career path early on. Others of us will spend the rest of our life building our boat, working so hard, but leaving it unfinished and awaiting the next traveler.
We all have different choices in our careers, different places on the river of life, but we are all there together, sitting next to you now are your fellow travelers, the future business men and women, the future engineers, the future teachers, police officers, firefighters, paramedics, doctors and nurses, researchers and scientists, physical therapists and phycologists, computer scientists, politicians, lawyers, members of the armed forces, musicians, astronomers, small business owners, plumbers and carpenters, and so much more.
Our journey will be long. We will fail but we will also succeed. We will be challenged and tested greater than ever before. The Rapids will roar below us, Intimidating us with their sound and size. The waterfalls cascading down and down and down, trying to take us with them. But a rapid and a waterfall is just water flowing over the rocks, the same as the many miles of river we have traveled.
In my life, when the waterfalls tried to drag me down or the challenging roar of the rapids fill my head, my mom would tell me one thing. One simple phrase of seven syllables, that holds power over those rapids. "Life is a grand adventure." "Life is a grand adventure." Life is a grand adventure stretching a lifetime. Life is an adventure where we will encounter the best and worst, the highs and the lows, the easy and the impossible. Life in an adventure where we are meant to fail, but learn from our failure.
Someone once said "Time is like a river, you cannot touch the same water twice, because the flow that has passed will never pass again." High School has passed and your next adventures awaits. Thank you class of 2022!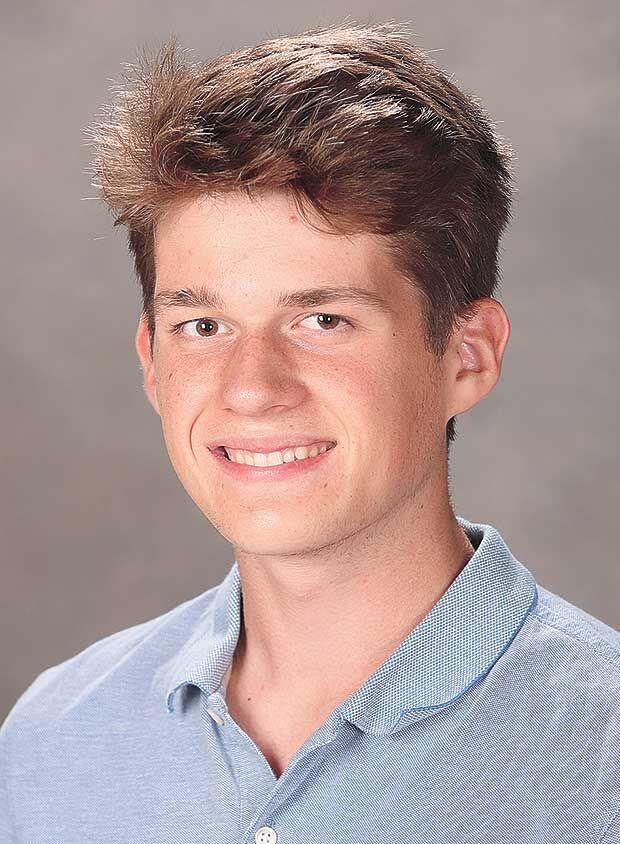 I spent a lot of time considering what message to share with you all today, so I turned to the internet, I did a lot of research of other graduation speeches, I thought about what witty things I could share, I even considered turning to my good old dad for advice, but when you grow up with a dad who is the superintendent of a school district, trust me, you get your fill of advice.
What I realized is that it would only be fair to share something that is not only relevant in my life but your lives as well. So today I would like to share something we've all experienced, what we have learned from the past few years, and what we need to try to do moving forward.
The last few years have not been easy to navigate. We have spent less time enjoying just being a kid and more time being overwhelmed by the amount of news we hear 24/7, we have experienced less community and more isolation, we have heard less conversation and more division, and more universally, we have seen a change in the attitude of people. We have lost the spark that is inherently given to us as young adults, to live, to laugh, to love. Life has pivoted and we have been caught in a funk that has taken the joy out of our innocence.  
Growing up, we were told that respect is not given, it is earned. Yet, in the last four years we have seen civility and respect go completely out the window. We, as a society, seem to have forgotten how to treat one another with some common decency. Usually, adults lead us through this influential time in our lives, but we have learned to come to our own awakening. There were many times where we felt as though we could not express ourselves, where we felt powerless, and even alone.
But there were also stories of us coming together, listening to one another, turning our division into common ground, and finding a solution. We learned that we are capable of solving our own problems instead of solely relying on the guidance of others. We rallied around each other and found ways to stay connected and support one another. We found meaningful appreciation in our lives for the simple things we took for granted. Most importantly, we figured out that to live a life of purpose we must look beyond ourselves and think about how we can affect the lives of others.
That's great, but how do we expand upon that? And to that I say we need more love. We need to have some more good laughs, a few more hugs, and a couple more moments where we can just be at someone's side and say everything is going to be all right. That is something that is missing in today's world that we need to carry forward and model to the generations that follow us.
Let's face it, life is hard, and it is not fair. Accept that truth, because we need to stop making excuses that hinder us from doing great things. We need to believe in ourselves and avoid pitfalls like ... I can't start this project because I am unsure it will work. I can't finish this task because I am too tired. I can't get the job of my dreams because it seems too out of reach for me. We need to get out of this self-destructive mindset. Instead, we need to dream bigger. Make goals yourself, and when you obtain them, do not be content, instead sketch out your next goal, and your next goal, and your goal after that. Also, when we do something that takes a little work to get, it makes the reward just that much better. It does for me at least. So, I stress to you all again, keep running through adversity.
So, what's my advice, my solution for this class? It's quite simple. We need to be the leaders we know we all are. We need to bring humanity and dignity back to conversations. We need to listen to each other and look for the best in everyone rather than looking for the worst. Simply put, we need to do better so everyone can be better. Seems daunting, doesn't it? But it really isn't, because we've shown that we have been capable of doing this through the last few years. And to start we must look at ourselves.
When you think about what's next for us, it is simply taking a step forward. Recognizing all that we have gained. 
I think the famous American philosopher, Noam Chomsky, said it best, stating, "Optimism is a strategy for making a better future. Because unless you believe that the future can be better, it's unlikely you will step up and take responsibility for making it so." Class of 2022, our best days are ahead of us. Thank you.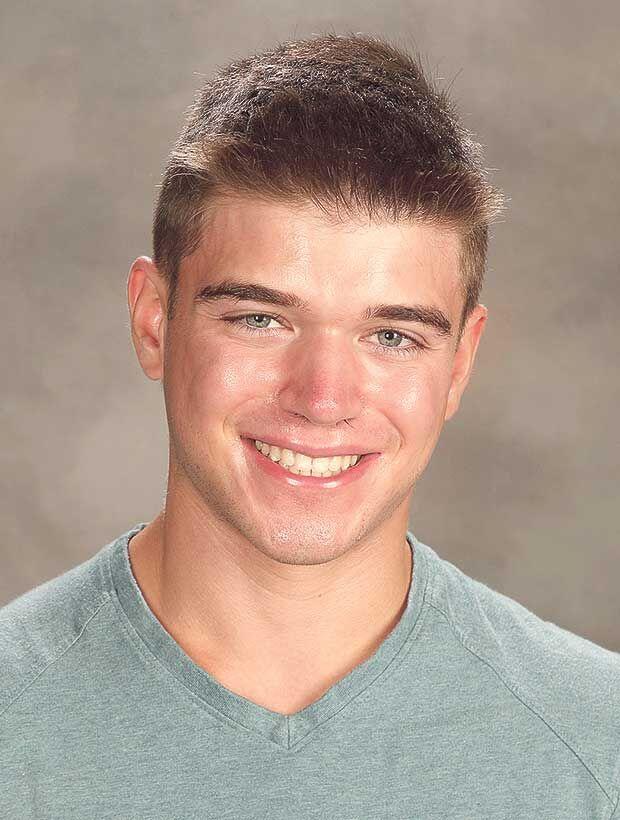 Comedian Conan O'Brien once said, "There are few things more liberating in this life than having your worst fear realized. Whether you fear it or not, disappoint-ment will come. The beauty is that through disappointment you can gain clarity, and with clarity comes conviction and true originality."
We0all have experienced a lot of disappointment in the last few years. There were many challenges to get to this point, including an unprecedented pandemic that changed all of our lives. I believe that these hard challenges are what made us the people we are today. It is through those challenges that we build resilience and character. Or as Conan put it — conviction and true originality.
If there is one thing that my high school career taught me, it's that things never go the way we plan them to. We all love to plan out everything, but I want you to think back to when you were starting school: you didn't plan out everything. We didn't start kindergarten with a specific plan for how our lives would play out leading up to graduation, we were just thinking about how to get through that first day of school. It is important to be like that younger version of ourselves in the way they were able to take life day by day, moment by moment. Living in the moment allows us to fully appreciate life. We get focused on these long-term plans, looking too far down the road in our lives and thinking, if I can just get to that moment, I'll be happy. These big moments in life are significant, but short, fleeting, and many times, they aren't anything like we imagined they would be. The journey to reach them is what takes up almost all of our time. The experiences that we have throughout this journey are what make our lives meaningful. Life is about the connections we develop and the personal growth we go through while striving to reach our goals.
When things don't go the way we plan them to, we perceive it as a failure, but failure is nothing more than opportunity.
For most of my high school career, I was obsessed with trying to become a state cross-country champion. All I could think about was that goal, and sometimes it prevented me from fully appreciating the awesome journey that I had with my friends and coaches to try to reach that goal. It was only when my plans were derailed and it became clear to me that I wouldn't be able to reach that goal, that I finally took a step back to fully appreciate the great times I was having with my friends every day in that sport. 
I don't have any regrets about failing to fully appreciate that time in my life. I needed that failure to learn this lesson. Failure is inevitable. Failure is not only inevitable, but it is necessary to be able to change for the better. If we didn't experience failure, life would be meaningless. Without it, we wouldn't be able to grow and fully appreciate the triumphs we have as a result of that growth.
Our paths to this day have all been different, but the one thing we have in common is that we didn't get here exactly the way we planned to. We have all experienced failure. Life is exposure therapy. The more we are exposed to failure, the less we fear it. We can't resist failure, or we will never learn from it. Embrace it, and grow through it. The less we fear failure, and the less we hold on to the rigid plans of how we think life should go, the more we are able to commit ourselves to something we are passionate about and embrace our life journey. I think Robert Kennedy put it best when he said, "Only those who dare to fail greatly can ever achieve."