With the Super Bowl coming to the Twin Cities in February, human trafficking has been a significant topic of discussion in recent months. Community partners are teaming up to spread the message and that the problem goes far beyond the big game.
"This is really not about the Super Bowl. I hear a lot right now about the Super Bowl and how trafficking is coming. Trafficking is here now, and it will be here when the Super Bowl is over," said Hope 4 Youth Executive Director Lisa Jacobson. "With the help of law enforcement, organizations like us are able to make a difference, but it takes people in the community to also open their eyes to it and know what to look for."
Alexandra House, Anoka County Attorney's Office, Anoka County Sheriff's Office, Anoka-Hennepin School District, Eagle Brook Church, Fridley Public Schools, Hope 4 Youth and the Harriet Tubman Center all partnered together for three presentations and Q&A panels on exploitation and trafficking.
"Our purpose is to inform people, especially parents, about what we are seeing regarding sexual exploitation of our young people and provide knowledge so that you can look at your own children and their friends to stop what we are seeing," said Anoka County Attorney Tony Palumbo. "We are committed to providing information to the public whenever we see a danger in the community, and it is unbelievably sad what we are seeing."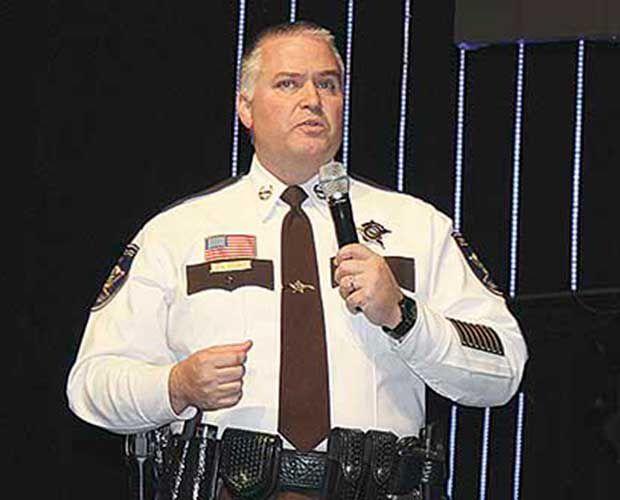 Sheriff James Stuart said, "Even after a couple of decades in law enforcement, I was naive to how prevalent it was right here," he said. He recalled the moment his eyes were opened to the problem locally, when a co-worker asked him to pick a number between 11-14 and blonde or brunette. 
His co-worker then pulled up multiple "options" on the computer, all youth who were being trafficked in Anoka County. 
Stuart refereed to the issue as "modern-day slavery" and said it exists because "we have individuals who will sell a human life no different than they would sell a jar of pickles or a can of tomatoes on a shelf."
Victims are being recruited where youth hang out: shopping malls, public parks, roller rinks and events like high school football games. "These traffickers are evil, but they aren't stupid. They know where to find the kids," Stuart said.
Traffickers entice their victims by the promise of a better life and a place to stay, fancy clothes, food, jewelry and a mountain of compliments. Stuart recalled a situation with two young girls who were standing in line for food at the Northtown Mall in Blaine. One of the girls was complaining to her friend about how her mother wouldn't let her get her ears pierced. 
"The trafficker had been following them. He lowered their defenses, bought their earrings and lunch, visited for a while and asked them to meet him the next weekend and he would buy them an iPhone," Stuart said. "What 13-year-old girl is going to not find a way to that mall for a iPhone?"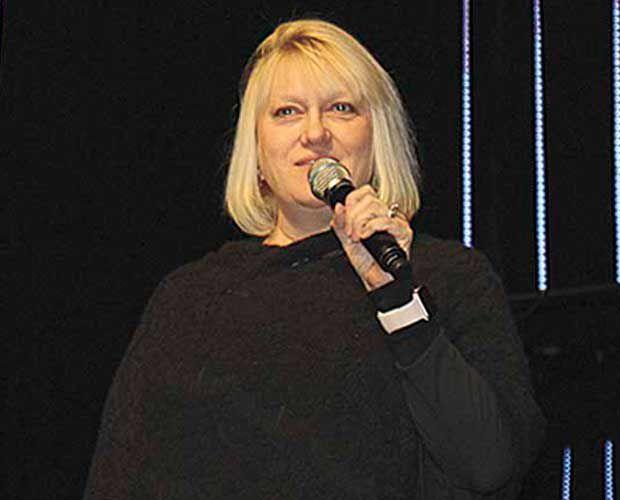 Hope 4 Youth is a nonprofit organization located in Anoka that meets the needs of young people (23 and under) experiencing homelessness in north metro suburbs. 
"It's not a cookie-cutter deal, but statistics show one in three homeless are trafficked within the first 48 hours of becoming homeless," Jacobson said. "Many of the youth that come through our doors, people think they got in a fight with their parents and walked out, and that's why they are homeless. Very few of them come to us because of that." 
Jacobson told the audience a story about a 13-year-old girl who came to Hope 4 Youth after her mother was sent to jail for using meth. "Her mom thought it would be fun to teach her to do meth. When my daughter was 13, it was fun to go shopping and get our nails done, but for this mom it was more fun to teach her daughter how to do meth," she said. 
At a very young age the daughter became addicted to meth and a victim of trafficking, which resulted in a pregnancy. Now thanks to Hope 4 Youth and having positive role models in her life, the young woman is doing well, is no longer addicted to meth and has been promoted twice in her job at a nursing home.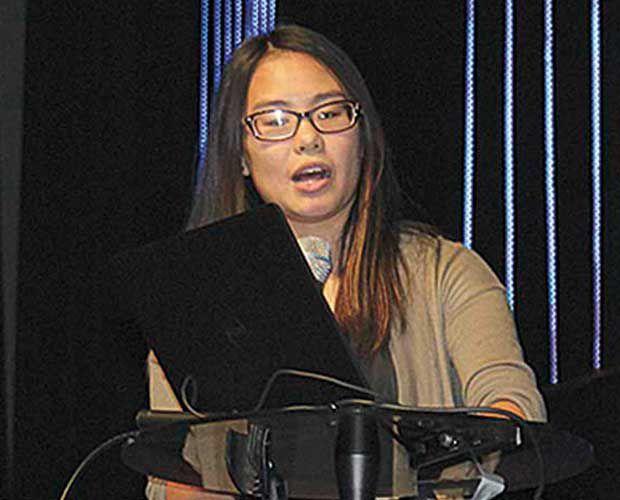 Kathryn Luk, Tubman violence prevention educator, noted the first Safe Harbor Law, which decriminalizes prostitution for children under 18, was passed in New York in 2008. Minnesota was the third state to pass a Safe Harbor law in 2011, and the first state to dedicate funding to services. 
Luk also explained that in Minnesota, the definition of what is considered trafficking is much broader  than it is federally. Federally, an exchange of money is required to be considered trafficking, but in Minnesota trafficking can be classified as anything that is traded or promised to be traded. 
"Ninety percent of people that Tubman has worked with are American citizens and 100 percent of people we are working with have histories of complex trauma such as a history of childhood sexual abuse, sexual assault, relationship violence and stalking," she said. 
The presentation wrapped up with a Q&A session with eight panelists. Audience members texted their questions to a number, which were then read aloud by a moderator. Some questions included: Are the stories that I am seeing on social media of women being taken true? What's the youngest victim you've seen? What are some hot spots for trafficking in the county? And how can we distinguish a guy hitting on a girl versus a predator? 
There will be another presentation on the same topic from 6:30-8:30 p.m. Thursday, Nov. 16, at the Anoka-Hennepin School District Educational Service Center, 2727 N. Ferry St., Anoka.