Vasaloppet Art Show open through the weekend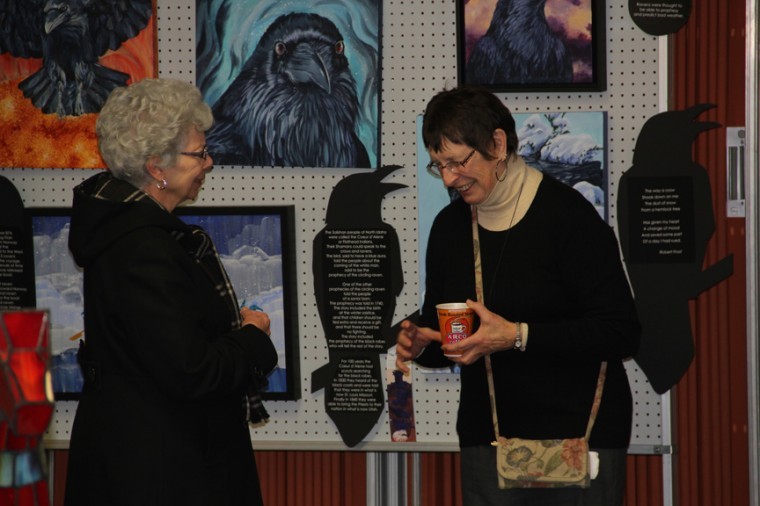 Vasaloppet Art Show
Vasaloppet Art Show, St. Mary's Parish Center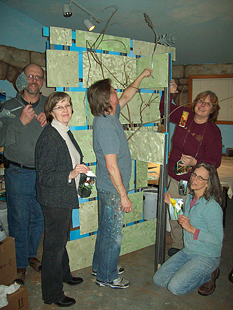 Art on display this weekend
Local artists Keith Raivo, Becky Utecht, Eric Carlisle, Barb Dreyer, Linda Rother and Kathy Hovland (not pictured) are shown working together on completion of their multi-media collaboration. The artists were part of the Mora CAPP (Comprehensive Artist Planning Program) Artists Crawl: Collaborations with Our Community Artists and their studios open for tours and workshops last fall to area students and community members. Many components of metal sculptures, clay leaves, collage rubbings, photography, decorative painting or felted rocks and leaves were inspired by nature and the environment.
The artists would like to welcome the students back to see their completed works on display at the Kanabec Art Association's Vasaloppet Art Show this weekend at the St. Mary's Parish Center.
The work will then move to Ullie's Bakery, the Paradise Theater, the lobby of Kanabec State Bank and MOM'S in downtown Mora as part of the Artists Crawl Art On Tour. These activities were supported by the Mora CAPP Committee, and funded in part by a grant from the East Central Regional Arts Council with funds provided by the Minnesota Arts and Cultural Heritage Fund as appropriated by the Minnesota State Legislature with money from the vote of the people of Minnesota on November 4, 2008.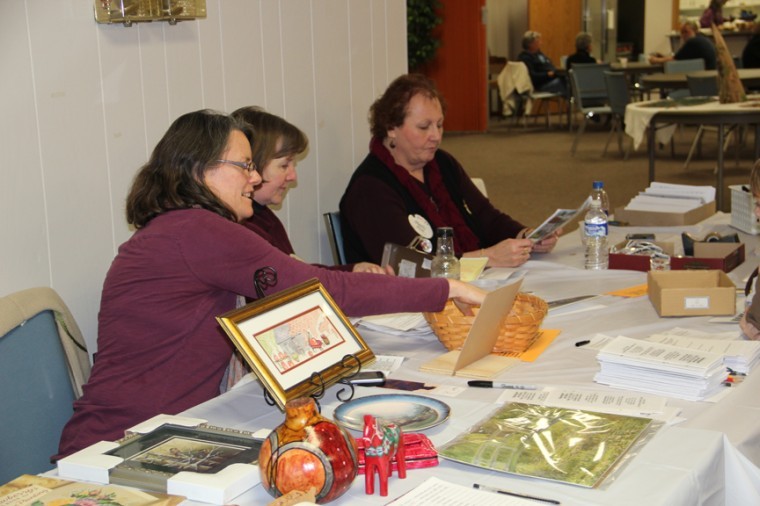 Vasaloppet Art Show
Vasaloppet Art Show, St. Mary's Parish Center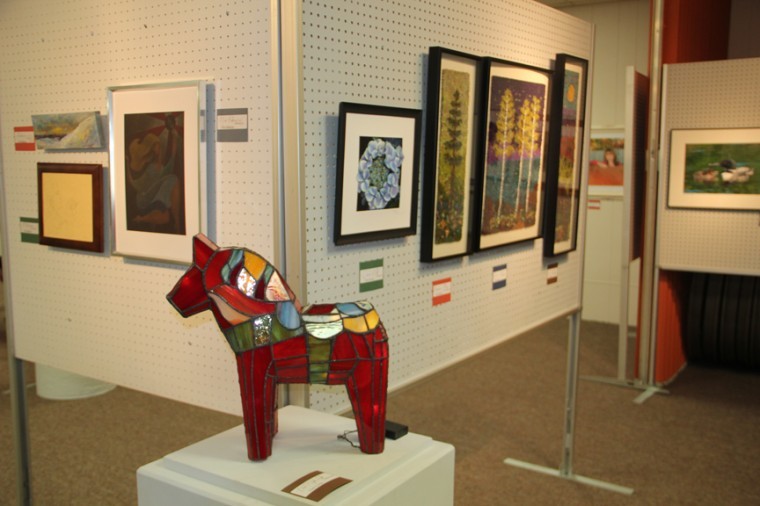 Vasaloppet Art Show
Vasaloppet Art Show, St. Mary's Parish Center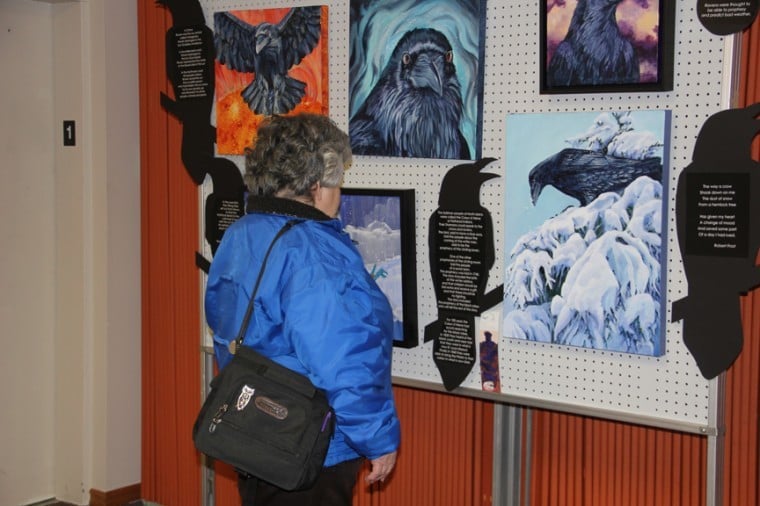 Vasaloppet Art Show
Vasaloppet Art Show, St. Mary's Parish Center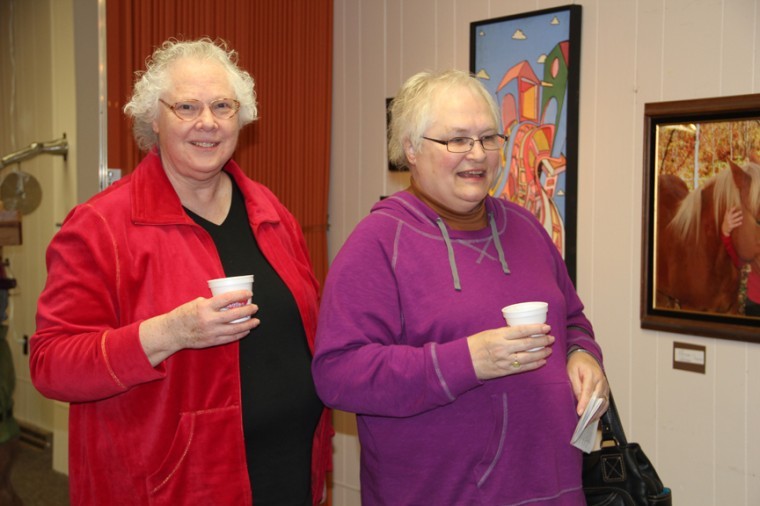 Vasaloppet Art Show
Vasaloppet Art Show, St. Mary's Parish Center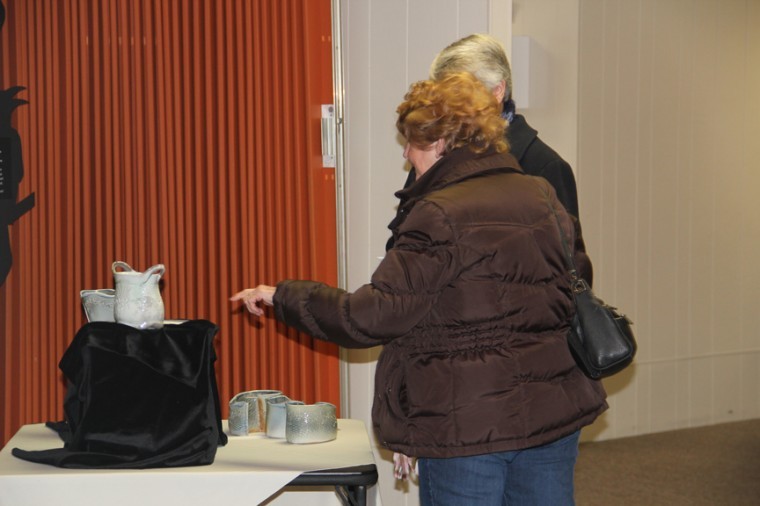 Vasaloppet Art Show
Vasaloppet Art Show, St. Mary's Parish Center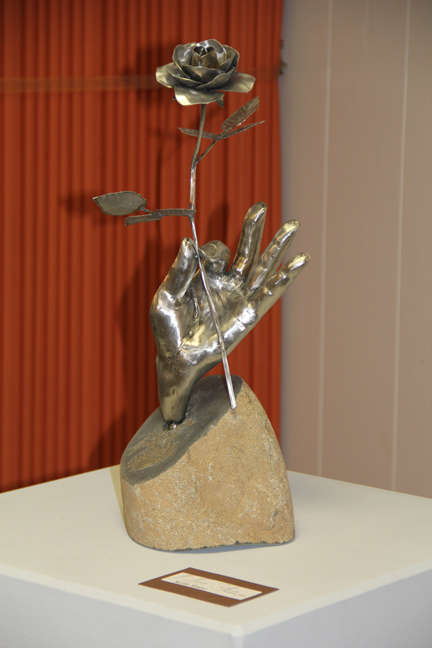 Vasaloppet Art Show
Vasaloppet Art Show, St. Mary's Parish Center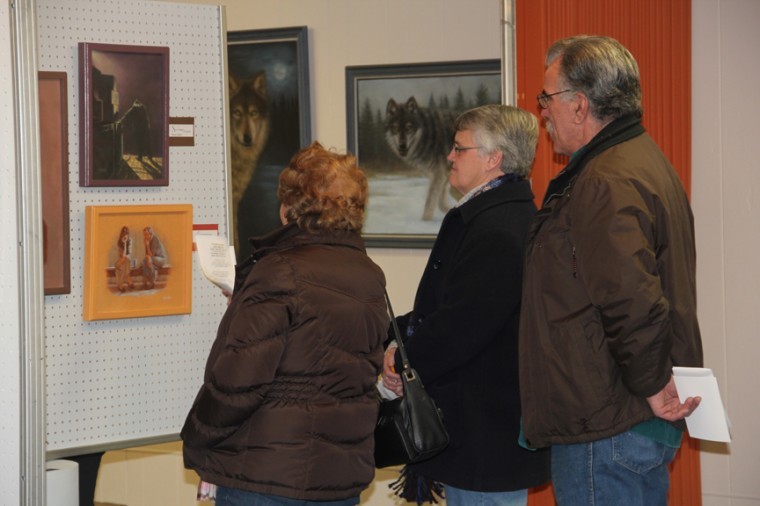 Vasaloppet Art Show
Vasaloppet Art Show, St. Mary's Parish Center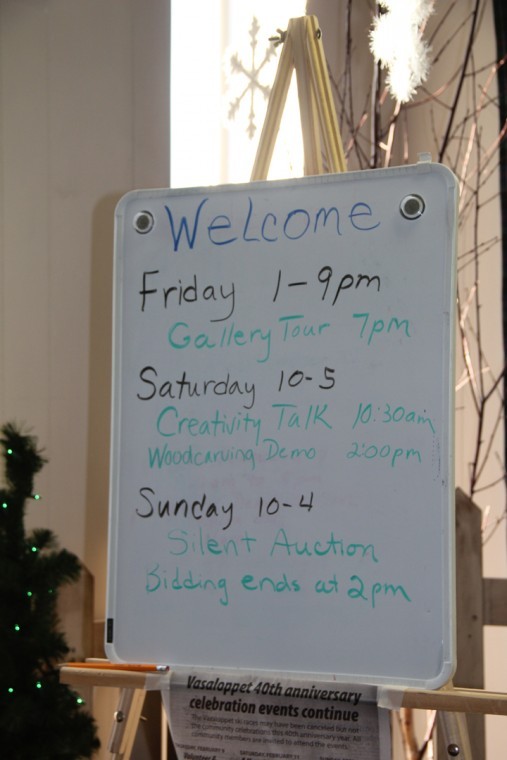 Vasaloppet Art Show
Vasaloppet Art Show, St. Mary's Parish Center